At the end we made it! Pundit has been selected as one of the 16 finalists of the Innovation Radar Prize 2016!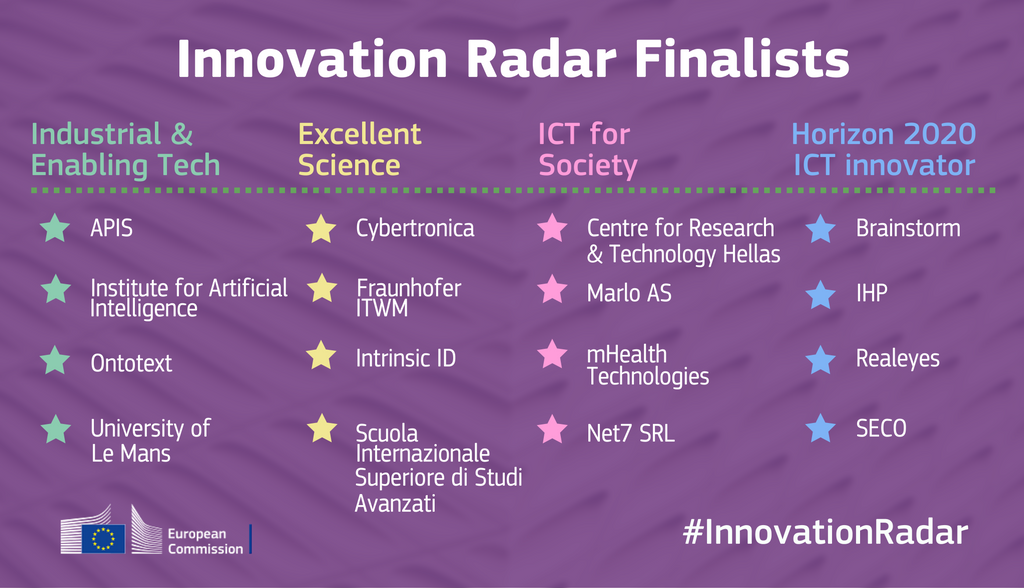 My colleagues and I are about to leave for Bratislava, where we are going to pitch
Pundit
. Needless to say, we are very excited and we hope to be able to present our product to the widest possible audience. We are also demoing Pundit on Tuesday 27th, on the Innovation Booth, from 11 AM to 1 PM.
Besides, we are also very interested to participate to the ICT Proposers' Day 2016 where we hope to have a lot of chances to network with people from all over Europe. So, if you happen to be in Bratislava on the 26th and the 27th of September, don't hesitate to drop me an email to arrange a meeting.
Fingers crossed for Pundit!